Informal videoconference of the EU ministers of the economy and finance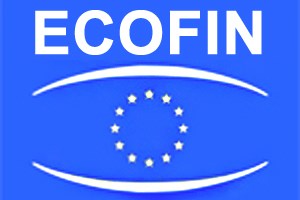 On the initiative of the Deputy Prime Minister and Minister of Finance of the Republic of Croatia Zdravko Marić, an informal videoconference of the ministers of finance of the EU Member States will be convened on 19 May 2020.
Prior to the videoconference, representatives of the EU Member States, the Western Balkans and Turkey, the European Commission and the European Central Bank, will participate in the annual economic policy dialogue that will focus on adoption of joint conclusion for identifying reform areas. Given the current circumstances, this year's economic and financial dialogue will be in a significant way focused on COVID-19 outbreak mitigating measures.

At the informal videoconference, ministers will exchange views on the progress achieved regarding the operationalization of EU's response measures taken to tackle the COVID-19 pandemic. The Croatian presidency will inform ministers on the state of play in this area, with emphasis on the proposal for a regulation for temporary support to mitigate unemployment risks in an emergency (SURE). This proposal has been approved at COREPER level and formal adoption by the Council is expected through the written procedure by 19 May. Ministers will also take stock of ongoing discussions on the European Investment Bank's pan-European guarantee fund establishment, as well as on the current terms of the ESM Pandemic Crisis Support - Enhanced Conditions Credit Line (ECCL). Afterwards, it is expected that the European Commission and the European Central Bank present its assessment of the economic and financial situation.

In addition, ministers will hold a first exchange of views on further strengthening the EU's framework for fight against money laundering (AML) and terrorist financing following Commission`s publication of the action plan and a revised methodology for listing high-risk third countries that have strategic deficiencies in their AML regimes on 7 May.

Finally, concerning the European Semester, the Presidency will announce the outcome of the written procedure on the adoption of the draft Council conclusions on this year's Country Reports (including In-depth reviews) and the country-specific recommendations (CSRs).
News